Car Dealer in Albuquerque, NM Shares Easy Fall Car Cleaning Tips
on

31 Oct, 2022
In Autos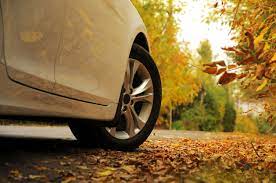 It's officially the fall season. Temperatures will begin to drop as quickly as forests turn to gold. Before you know it, you'll find yourself driving to your parents' home for Thanksgiving. But driving around town in a vehicle still covered with summer dust and mud will be uncomfortable. This is now the perfect time to give your car a nice bath. Besides, you never know what issues you might find while cleaning it, and you don't want to discover these issues when it's already too late. A car dealer in Albuquerque, NM shares a few simple fall car cleaning tips you might find helpful.
Start under the hood
Make sure that you clean your car from the inside out. Begin with areas that are difficult to access, like the engine, radiator, and battery. Replace clogged filters to let the radiator breathe. Wipe grime buildup off the battery to slow down corrosion. You might also want to check the state of the motor oil. If it's too dark and thick, change it. Driving with dirty motor oil affects your engine's performance and wears it out faster.
Get new windshield wipers
Your vehicle has dealt with many downpours over the spring and summer seasons. Chances are your windshield wipers are already heavily damaged. Try using it and see if it can still wipe your windshield clean. If you see streaks of water on your windshield or if the wipers make a screeching noise when they're on, it's time to get a new pair. We might not get as much rain in fall as in summer, but when we do, it usually comes with a slight mist that makes roads more dangerous. You need your windshield as clear as possible to drive safely.
Polish those headlights
Days are getting shorter, and you will need your headlights to be in great condition at all times. Have you noticed the slight yellow tinge those lights are giving off lately? That dimming isn't caused by grime that you can wash off easily. While dirt makes your car's exterior lighting foggy, the leading cause is the UV radiation slowly burning its way through the headlights' thick polycarbonate glass protection. You can use a commercial headlight restoration kit to scrape off the damaged layer and restore your headlights' brightness.
Wash the tires
For obvious reasons, the tires are probably the most worn out of all your car's components. The tires' grooves and treads are most likely filled with dirt if you traveled around the country last summer. All that mud and dirt buildup can affect your tires' performance. Pressure wash those tires to get rid of all the dirt. A trusted dealership in Albuquerque, NM says to consider rotating them, too, if you notice the wear and tear is uneven. That will keep them from bursting too soon.
Clean the cabin
Don't just clean the exterior; you should also make sure to clean the interior. Empty your car's garbage bin. Wash the mats. You should also vacuum the floor and seats. Wipe the oil and grease off the dashboard and handles. The cabin must be dust free so you can enjoy your air conditioning and feel comfortable in a very clean car.
Just like that, your car is ready for another journey. There's nothing more exciting than traveling in a newly cleaned vehicle. This also helps extend your vehicle's life and performance. Check out your Fiesta Volkswagen dealer in Albuquerque, NM.