A few things to remember if you are in a collision
on

2 Feb, 2016
In Automotive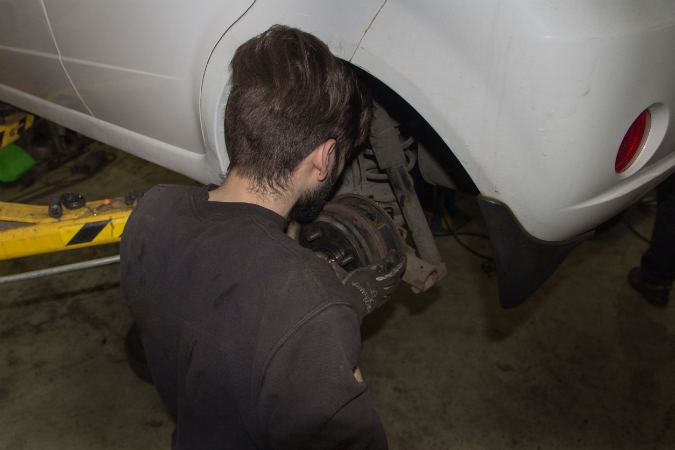 Automobile collisions are a fact of life, with the thousands of drivers that crowd the roads every day, some of them distracted by talking on their phone or eating a fast food meal while still others are tired from lack of sleep, there is bound to be fender benders. Fortunately the majority of collisions are minor, there are few injuries but there is damage to the cars body. In the majority of cases the vehicle owner relies on his or her insurance company to attend to collision repair in Aurora but even at that, there are a few things that you need to know to ensure your car comes back as good as it once was.
You have the right to choose the body shop: You can rest assured that your insurance company will send you to a shop or shops that they like to deal with; you do not have to go along with their choices, you can choose which shop you want to do the work. In the greatest majority of cases the shops that the insurance company likes to do their collision repair in Aurora are reputable and do good work but they are not all that way. There are operators that do poor work; they tend to cut corners so they can get paid quickly. These are the shops that will offer the insurance company a very low price but in most cases the work is shoddy. Do not just simply go along with your insurance companies adjuster, do your own homework before you agree with anything.
Stay away from used parts: One of the questions you will want answered before you pick a shop to repair your car is what parts are they planning on using. There are three types of car parts; OEM (Original), aftermarket and used. Of course original parts are made by the company that made your car, they are guaranteed to function. Aftermarket parts are often equal to OEM parts but you might want to seek advice. Stay well away from a shop that uses reconditioned or used parts; they are inferior and can bring down the value of your car.
Examine a paint match: No doubt you have seen cars that appear to have two different color paints. Matching paint is difficult, original paint can fade over time and even though the shop buys the same color by code, if it is not matched properly there will be a significant and very noticeable difference. Look for a shop that does collision repair in Aurora that can prove they know how to match paint, go in their shop and look at a car that they have completed, if you don't see where the old and new paint joins they know what they are doing.