4 Steps to Bear in Mind When Buying a Car Online near Covington, LA
on

22 Feb, 2021
In Autos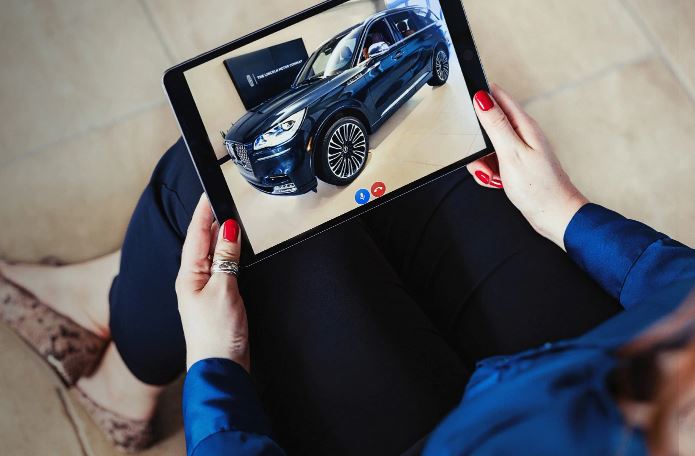 These days, you can buy anything online, including cars. Like Lincoln car dealers near Covington, LA, car dealerships are more than happy to send your chosen car directly to your doorstep.
If you take the right steps towards your online car purchase, you won't even have to leave your house until it's time for a test drive.
Listed below are some crucial steps to consider before clicking "buy."
Set Your Budget and Stick to It
It's pointless to look at cars way out of your price range and go after vehicles that you would not be able to afford. Save yourself the heartache and decide how much you can comfortably spend before even looking at the catalogs.
Apart from the down payment, you will also need to consider how much you can take on for gas, insurance, installments, maintenance, and servicing fees. Whip out a pen and paper and jot these numbers down. When you've armed yourself with these figures, set the filters on any website to match these numbers.
Consider Your Needs
Think about what you need! Do you need extra room for passengers? How much fuel economy are you looking for? Do you need a car with plenty of ground clearance and off-roading ability? How big a trunk do I need?
For instance, if you have a family of three kids, the last thing you'll need is a sporty convertible with almost zero trunk space. Instead, think of getting a large SUV with plenty of trunk space and room in the backseat as your kids grow. So, think about what you need, not what you want.
Once you've assessed your needs, you can start to look at makes and models with a clear idea in mind. Planning will help you to ensure all your boxes are checked and that an impulsive buy is avoided.
Keep an Eye Out for Good Deals
There are plenty of good deals to be grabbed. Pay attention to consumer behavior and notice which cars have sold well and which haven't. When consumers respond poorly to a particular vehicle, dealerships will be carrying a surplus of them and lowering their prices. Other times, it could be that the new make of a specific car is out, leaving the earlier model at a discounted price.
There is no need to buy a fresh-off-the-line car. Look out for slightly older models and save some cash! Plus, look for additional discounts and deals on the manufacturer's website. There might be deals available in your zip code that aren't available in other areas.
Pre-Qualify for Loans
Probably the most mentally taxing part of the whole car-buying process is trying to secure a loan. The best thing to do is decide which car you want precisely and then get loan rates from a few banks to compare notes. This should give you a rough idea of what to expect in paying back the loan. Most dealerships, like the Lincoln dealership in Covington, LA, will offer affordable loans as well. However, if you do pre-qualify for a loan, you can ask the dealership to present you with a better offer. Pre-qualifying for a loan also gives you a strong bargaining advantage.
There you have it! If you follow these simple steps, you're sure to make a great purchase that perfectly suits your needs and is well within your price range. For more great deals, check out Baldwin Lincoln car dealers in the New Orleans, LA area today!